Uncategorized
POW Basketball
The POW Basketball Stream is now located on the Menu bar above. Check it out!
Have a news tip? Click here to submit your tip.
Recent News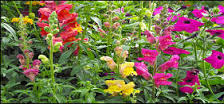 Lee Skidmore offers tips on end-of-summer gardening during a call-in show.
Two longtime Ketchikan residents have formed a new organization to stop recently announced plans to log Deer Mountain.
more