Morning Edition Interviews
Garden prep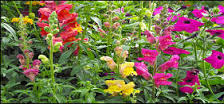 Lee Skidmore of the Ketchikan Garden Club answers questions during a call-in show on garden-prep and transplanting.  GardenPrep
Have a news tip? Click here to submit your tip.
Recent News
The Ketchikan School Board on Friday voted without discussion in a special meeting to ratify the appointment of Conan Steele to the Board of Education. The vote was 5-1 with Stephen Bradford voting no.
more
About a week after the Ketchikan Gateway Borough asked the Alaska Supreme Court to reconsider its order for a stay pending appeal of the borough's education funding lawsuit, state attorneys filed their expected opposition.
more