Morning Edition Interviews
Garden maintenance
Have a news tip? Click here to submit your tip.
Recent News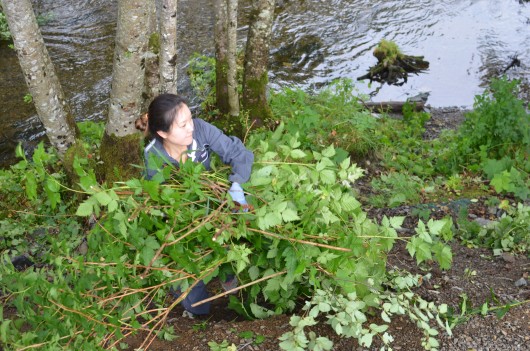 It's something between work and vacation. The Seventh-Day Adventist group Cruise With a Mission combines cruises and one-day mission projects at each of its ports. Most of the trips have been in the Caribbean, but in its second trip to Alaska the group made its first stop in Ketchikan on Tuesday.
more
The Federal Subsistence Board voted during a work session Tuesday in Anchorage to return communities to the status they held before 2007. That's the year the board decided to make Saxman non-rural, an action that Saxman residents and other Native leaders have fought against ever since.
more