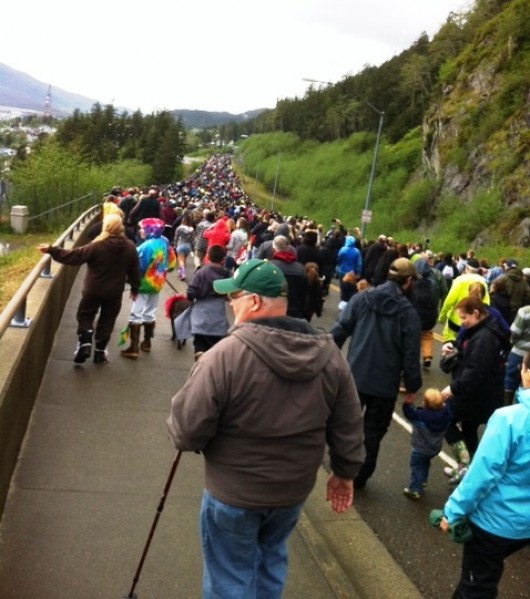 We did it. We really, really did it. We knew we did it, of course, but now everyone else knows, too.
So what did we do, you ask? Don't you remember? We broke a record.
Back in May, nearly 2,000 Ketchikan residents, along with a few visitors, put on their rainboots and walked along the Third Avenue Bypass to break the official Guinness World Record for the largest Wellington boot race. The previous record was a paltry 1,366, set in 2009 by a group in the British county of Lincolnshire.
Ketchikan managed to log 1,976 racers, and organizers sent the information to Guinness for confirmation. And now it's official. On July 25, Guinness certified it, and the paperwork is on the way here. The organization's website already reflects the change.
You can check it out yourself by clicking on this link: http://www.guinnessworldrecords.com/world-records/1000/largest-wellington-boot-race