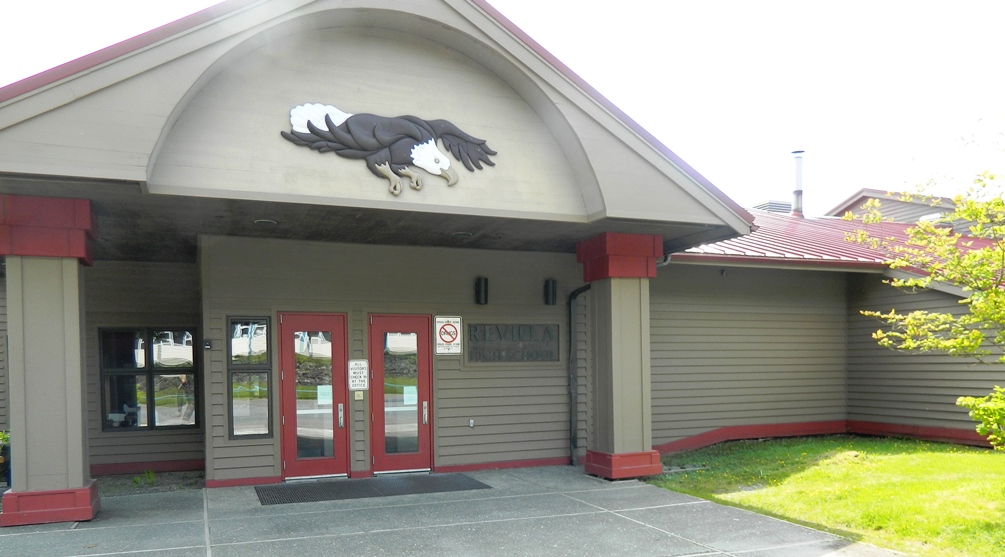 Superintendent Robert Boyle will tell the Ketchikan Gateway Borough School Board during its regular meeting Wednesday that a request to reorganize the Revilla school into a K-12 blended program has been rejected by the state. In a letter from the Alaska Department of Education and Early Development earlier this month, Commissioner Mike Hanly outlines that rejection.
The Board had hoped to combine the Revilla Alternative High School with the Fast Track Correspondence program that serves grades K-12. But under state law, students learning remotely – meaning, those in the correspondence program — cannot be counted as being in an alternative school. Because the state does not have a category for students in blended programs of both correspondence and face-to-face learning, they could not be counted towards the minimum amount required to be considered a school under Alaska law.
Confusing? Yes. But the issue has played an important role in ongoing efforts by the School Board to increase revenue at a time of budgetary wrangling at the local, state and federal levels. As school districts in Alaska receive funding from the state based on how many schools are in each district, the Board had hoped Revilla's reorganization would provide a budgetary windfall in the future.
The Ketchikan School District administrative arm is appealing the state's decision.
Superintendent Boyle will also report tomorrow that the Valley Park roof project has been completed in time for the new school year.
And the Board will vote to award a contract to Ketchikan Ready Mix and Quarry, Inc. for the Fawn Mountain playground project. The company's bid for the project was a little more than $106 thousand.
The School Board meets at 6pm tomorrow in Borough Assembly Chambers. Public comment will be heard at the start and end of the meeting.