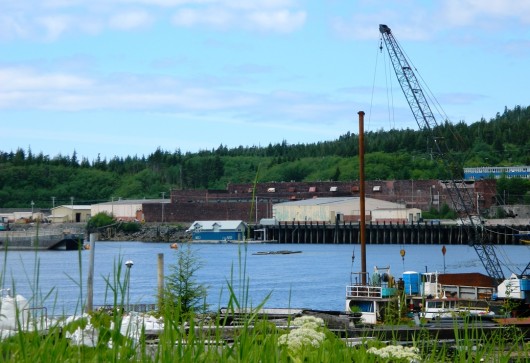 A planned Ward Cove layup facility, which would serve the Alaska Marine Highway System and the National Oceanic and Atmospheric Administration, was ranked last night as the Ketchikan Gateway Borough's top funding priority.
The Borough Assembly talked about various projects during its regular meeting Monday. Following that discussion, members put the Southeast Alaska Power Agency's plan to raise the Swan Lake hydroelectric dam in second place. Once completed, that project will increase capacity, and reduce the community's need to use expensive backup diesel generators.
Also on the list are upgrades at the Ketchikan Shipyard, improvements at Ketchikan International Airport, funding to develop the downtown Performing Arts Center; and construction of the OceansAlaska shellfish hatchery.
The Ketchikan City Council also has approved a list of projects, which has the Swan Lake capacity increase on top. The Cooperative Relations Council meets Aug. 30, and will prioritize projects submitted by the borough, and the cities of Ketchikan and Saxman. That list will come back to each government body for final approval before heading to Juneau for the governor and Legislature's consideration.
Also Monday, the Assembly agreed with Borough Manager Dan Bockhorst's decision to not collect the library user fee from rural users until the city provides tracking information that shows who is using the library, and how often.
The Ketchikan City Council recently approved an agreement calling for the borough to pay about $420,000 for library operations, but Bockhorst sent the agreement back with a letter asking for data.
"We would expect a measure, reasonable measures, of non-areawide library use compared to others in the community in order to determine if that figure is appropriate," Bockhorst told the Assembly Monday.
The Assembly also agreed to exclude a portion of borough-owned property uphill from D1 Loop Road from a land sale until officials can determine whether there are stability issues that would be made worse by potential logging.