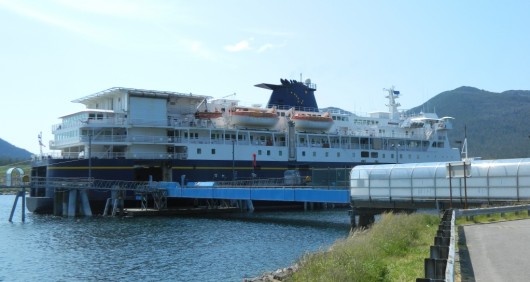 Southeast Alaska residents from Ketchikan to Skagway participated in Wednesday's Alaska Marine Highway System public hearing on the proposed schedule for next summer.
The teleconference hearing took place in Ketchikan. Representing the Marine Highway were General Manager Captain John Falvey, Operations Manager Captain Anthony Karvelas, and vessel scheduling coordinator Kerri Traudt.
Those who spoke focused on their community's needs, and special events they hope would be considered in the schedule. A popular request was for the system to restore service that has been reduced over the years between Seattle, Prince Rupert and Southeast.
Here are some of the comments, starting off with Carol Rushmore from Wrangell .
That was a sample of comments from Southeast Alaska residents on the proposed summer 2014 Alaska Marine Highway System ferry schedule. The deadline for written comments has passed. For more information, see the Alaska Marine Highway System's website, http://www.dot.state.ak.us/amhs/