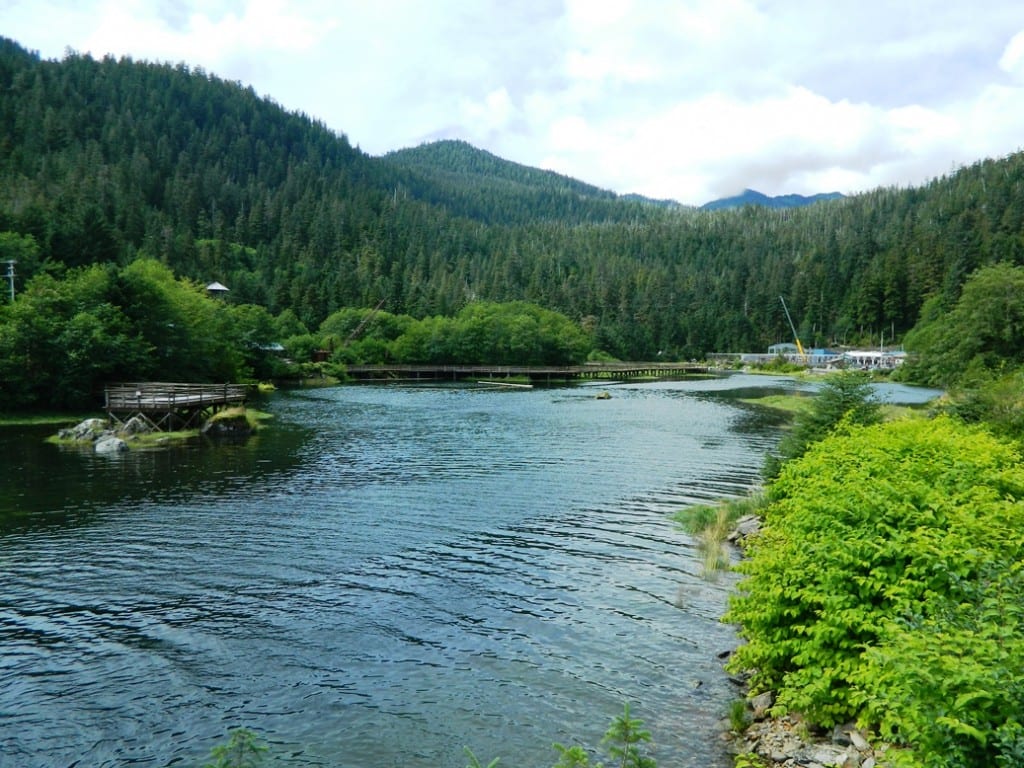 A number of Herring Cove residents vented their frustration at the regular Ketchikan Gateway Borough Assembly meeting Monday.
Marlene Steiner lives near Herring Cove south of Ketchikan, and she is not happy.
"When I go out there and have to stop, and taxi drivers are waving you on to pass them?" Steiner asked the Assembly. "No. Something needs to be done."
Steiner was one of many Herring Cove residents that spoke at the Assembly meeting on a recent study conducted by the borough's Department of Planning and Community Development.
That study addresses residents' concerns over tourist traffic at Herring Cove, a popular spot to catch a glimpse of Alaska summertime wildlife. The study offers a number of proposals to both deter taxis and tour buses from blocking traffic and keeping pedestrians from walking on private property.
The Planning Department reiterates its support in the study for a summertime reduction of the speed limit on South Tongass Highway around Herring Cove; the Assembly approved a resolution to request that speed reduction from the Alaska Department of Transportation earlier this month.
The study also suggests using a portion of the borough's share of the cruiseship head tax to pay for infrastructure improvements around Herring Cove. Those improvements include viewing platforms, walkways, a parking lot and others to funnel walking traffic into designated areas.
Herring Cove residents voiced their support or opposition to components of the plan at the Assembly meeting; the speed limit reduction idea was met with almost universal support by the residents who spoke.
The Assembly batted around a number of other ideas, such as providing funds to have a paid employee to monitor traffic near Herring Cove, similar to what is seen in downtown Ketchikan during summer months.
Borough Mayor Dave Kiffer cautioned against those types of moves, however, citing the difficulty in enforcing rules that far south. He warns against increasing the governmental powers of the borough.
"The reality is, I don't see anything coming out of these efforts," Kiffer said. "And we're going to be back here next year having the same arguments."
Despite that, one suggestion made by Assembly Member Agnes Moran during public comment about traffic near the Herring Cove bridge was met with enthusiasm from the crowd.
"What if we just had a zero tolerance for anyone stopping or standing on that bridge?" Moran asked to applause.
The Assembly took no action on the Herring Cove issue at the meeting, but agreed that something must be done.
The Assembly also voted unaminously to award management of a new wood-fired boiler project at the North Point Higgins School to the Ketchikan Gateway Borough School District. Assembly Member Moran raised the issue of whether the contract for the project would have a request for proposals as a company had initially offered to donate the boiler. Borough Manager Dan Bockhorst acknowledged that the project would indeed have an RFP.