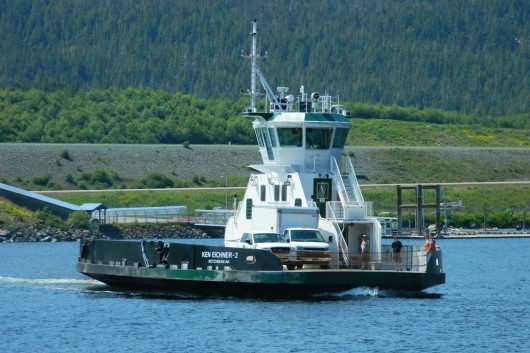 Ketchikan residents be warned: You might need to catch an earlier airport ferry than you used to.
Alaska Airlines announced it is changing its minimum check-in time for most domestic flights from 30 to 40 minutes prior to departure, whether or not the traveler has a bag to check. The exceptions are at airports where the check-in cutoff is already 45 minutes.
Alaska Airlines' boarding policy remains the same — passengers must be available to board at least 30 minutes before the scheduled departure time for all flights.
According to the airline, the previous policy sent a mixed message with different cutoff times. The airline expects the new policy will make it easier for passengers to remember the cutoff time.
Passengers who are late to check in will continue to be offered a $25 same-day confirmed seat on the next available flight.
Alaska Airlines points out that the new 40-minute requirement does not ensure travelers will make it to their departure gate in time. Busy security lines and heavy passenger traffic may require additional time. The federal Transportation Security Administration recommends that passengers allow at least one hour for domestic flights.
In Ketchikan, the airport ferry leaves the city-side terminal a quarter past and a quarter to the hour. So, for example, if you're on Flight 64 headed to Seattle, leaving at around 5:30 in the evening, taking the 4:45 ferry would be cutting it close. You're better off taking the 4:15.