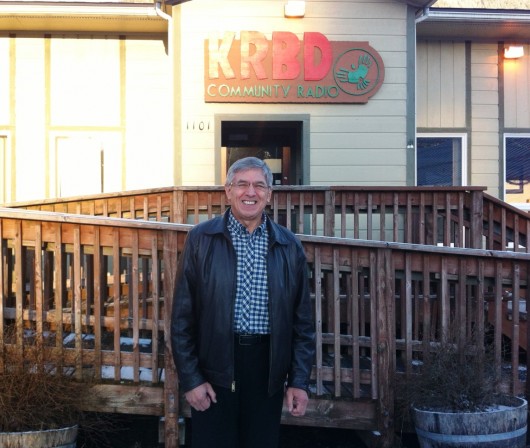 Democratic candidate for governor Byron Mallott of Yakutat swung through Ketchikan on Wednesday. He met with various community groups, and stopped by the KRBD radio station for an interview with local media representatives. He touched on a variety of issues, from timber and Medicaid expansion to the state's controversial oil tax structure.
Here is a portion of Mallott's conversation with KRBD's Leila Kheiry.
Below is the complete interview, which lasts about 36 minutes and includes Ketchikan Daily News reporter Nick Bowman.