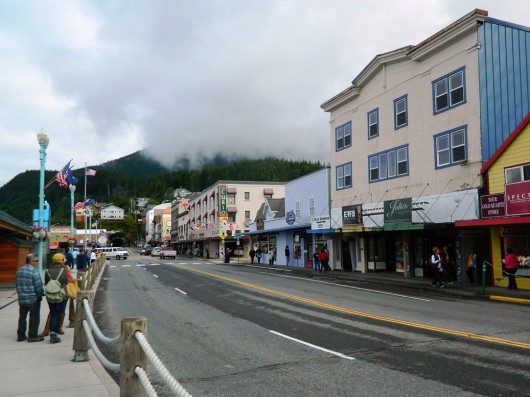 The Ketchikan City Council will choose a new Council member Thursday, and will decide whether to hire Andy Donato as the new Ketchikan Public Utilities Electric Division manager.
In December, the Council appointed Russell Wodehouse to the vacant position, but he resigned soon after due to a controversy related to his teaching certificate in Washington State.
Three other candidates who had applied for the vacant position resubmitted their applications. They are former Council Member Dick Coose, who lost his bid for re-election in October; Dale "Mickey" Robbins, who operates a bed-and-breakfast and a fishing charter business; and Jacquie Meck, a local business owner who is involved in numerous organizations.
The Council also will vote on whether to hire Donato, who has been filling in as interim KPU Electric Division manager since Tim McConnell left in November. Donato has been KPU's senior electric systems engineer for about three years.
City Manager Karl Amylon strongly recommends that the Council hire Donato at an annual salary of $133,150.
The Council meeting starts at 7 p.m. Thursday in City Council chambers. Public comment will be heard at the start of the meeting.