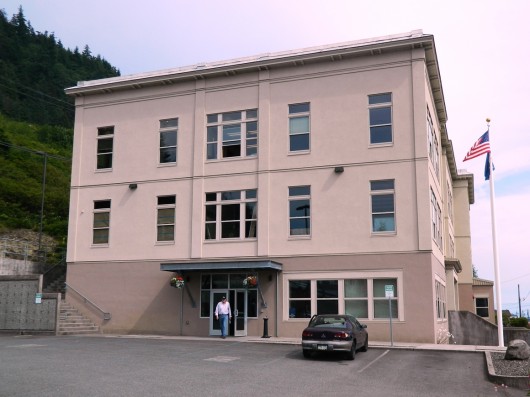 The Ketchikan Gateway Borough Assessor's Office has announced that this year's assessment notices were mailed Wednesday, Feb. 5.
According to the borough, the department issued assessment notices for 6,931 parcels. While preparing for this year, department officials say they focused on residential property.
Property owners with questions or concerns about their assessments can call or visit the Assessor's Office in the White Cliff Building.
A 30-day review period is provided for property owners to discuss concerns with department staff. The valuation can be modified with sufficient evidence, such as appraisals or listings of the property, sales records, engineering reports and inspections.
Due to the recent loss of mail processing equipment at the Ketchikan Post Office, notices were mailed directly from Juneau for speedier processing.  The notices should begin arriving within the next few days.
The 2014 valuations also are available online, using the borough's "Real Property Search" application on the Borough website at www.kgbak.us.