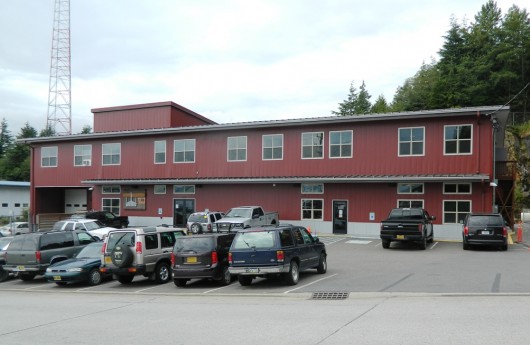 Five administrators with Ketchikan Indian Community's Southern Southeast Alaska Technical Education Center resigned Wednesday afternoon, citing a lack of policy and process in the tribe's leadership.
The five who resigned are Tribal Education Director John Brown, SSEATEC Director Camille Booth, SSEATEC Program Coordinator Pete Jensen, Success Pathways Coordinator Cameron Sivertsen and Tribal Education Department Office Manager Judy Leask Guthrie.
In a joint letter to KIC Tribal Council President Irene Dundas, the five say that QUOTE "While we feel strongly that the programs we represent serve our tribal members well, we cannot continue our employment while impacted by the lack of respect and appreciation for hard-working, committed employees demonstrated over the last two months."
The letter goes on to say that the current SSEATEC programs likely will not be able to continue with these key positions vacant. They write that QUOTE "We certainly hope that programming more in line with tribal capacity will soon replace the high quality programming previously operating at KIC."
In addition to the joint letter, each submitted individual resignation letters.
Irene Dundas did not return a telephone call seeking comment by deadline Wednesday.