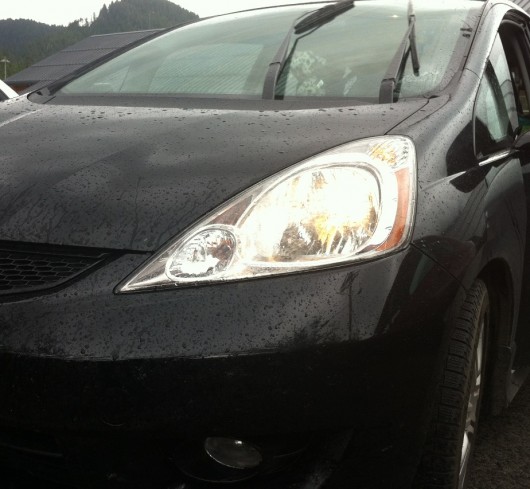 Starting now, sections of state highways throughout Southeast Alaska will require drivers to turn their headlights on at all times, even during the day. It's a safety measure that the Alaska Department of Transportation already requires further north, but just introduced in Southeast, according to DOT spokesman Jeremy Woodrow.
"There's been several highway corridors that were identified as areas where, if we added these new headlights-on-at-all-times signs, that could benefit motorists by reducing crash rates," he said.
Woodrow said that studies show enforcing the rule can reduce crash rates by 7 to 15 percent, by increasing the visibility of oncoming vehicles.
He noted that it's already a requirement in neighboring Canada, and other northern-hemisphere countries.
"The main reason is because of where we're located in the hemisphere, the angle of the sun often can play tricks on drivers' eyes," he said. "It's helpful to have those headlights to alert motorists, bicyclists and pedestrians that a vehicle in oncoming."
Many newer vehicles have running lights, which means the headlights are on whenever the car is running. Even if the running lights are somewhat less bright than nighttime headlights, Woodrow said that counts. For older cars, though, the drivers will have to remember to turn their lights on.
"It really isn't meant to be a gotcha campaign. The main purpose is to raise awareness, increase safety," he said. "We've been talking with the state troopers, and they said that most of the time, this will be enforced as a 'turn your lights on' type of deal."
Portions of roadway in Ketchikan, Prince of Wales Island, Wrangell, Petersburg, Sitka, Juneau and Haines have been chosen for the new rule.
In Ketchikan, the areas affected are on North and South Tongass Highways. On Prince of Wales Island, the road chosen for the rule is the Klawock-Hollis Highway from Port St. Nicholas Road to the Hollis Ferry Terminal.