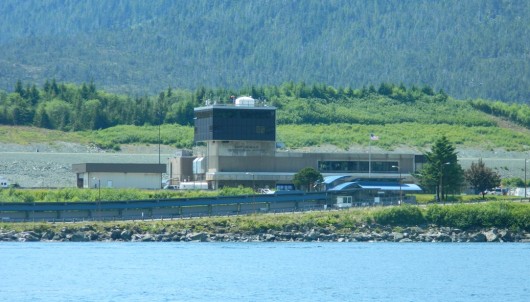 A public hearing and second reading for an ordinance that would increase a number of fees at the airport, including the cost to ride the ferry, is on Monday's Ketchikan Gateway Borough Assembly agenda.
The ordinance passed in first reading during the Assembly's Aug. 4th meeting. If it's approved again on Monday, various airport fees will go up. The monthly rate for floatplane stalls, for example, would go from $61 to $73; parking fees on the Gravina side would charge motorcycles and scooters the same rate as passenger cars; and landing fees for airplanes would go up. None of those were controversial during the last Assembly meeting.
Only the proposed ferry fee increases prompted discussion. An attempt to remove the increase for walk-on passengers failed, though, and if the ordinance goes through as written, each adult passenger will pay $6 instead of $5 to ride the ferry and children will be charged $3 instead of $2.
The cost for vehicles to cross on the ferry also would go up. Cars and light trucks would be charged $7 instead of $6; motorcycles and scooters would pay $3 each; and oversized vehicles would pay $38 instead of $35.
The point of all the rate hikes is to narrow the budget deficit at the airport. The airport's expenses are about $400,000 a year more than the revenue it brings in. The proposed fee increases would cut that deficit in half.
Also Monday, the Assembly will consider a revised list of prioritized community projects to send to state officials as a funding request. The list includes projects submitted by the City of Ketchikan, Southeast Alaska Power Agency and Ketchikan Performing Arts Center.
SEAPA's Swan Lake expansion project is at the top of the list, which also includes funding for a layup facility at Ward Cove, shipyard improvements, airport infrastructure, street improvements, the Mahoney Lake hydroelectric project; Saxman Community Center parking lot improvements; and the Performing Arts Center.
Monday's Assembly meeting starts at 5:30 p.m. in Assembly chambers at the White Cliff building. Public comment will be heard at the start of the meeting.