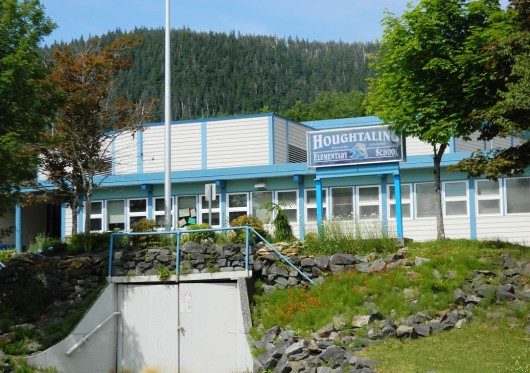 Just a few days before the start of the school year, the Ketchikan School District is hiring a third second-grade teacher at Houghtaling Elementary School.
About eight families signed their children up for second-grade at Houghtaling at the last minute. That put the two classrooms the school planned at 28 children each.
On Wednesday, a Houghtaling parent and Principal David Jones told the School Board they needed a third second-grade classroom, because 28 7-and-8 year-olds in one class is too many.
Superintendent Robert Boyle at the meeting said he needed to get a clear grasp on enrollment numbers before committing to a new hire.
"I asked the principal to go back through each one of students who are enrolled in the two classes to confirm that they're still in town," Boyle said. "And [check] that we don't have any ghost enrollments in that. Everybody appears to be solid. With that in mind, we've got the numbers and needs in that classroom."
On Thursday afternoon, the school district posted a job listing for the position.
Houghtaling plans to have a substitute teacher in the new second-grade classroom for the first week of school. Principal Jones says he has already received applications for the job, and he hopes to have the newly hired teacher in the classroom by the second week of school.
The 56 second graders will be in classrooms of 18 or 19 each, instead of 28.
At the other elementary schools in town, the second-grade class sizes range between about 13 at Ketchikan Charter School to around 23 at Point Higgins.
Boyle says enrollment is up a surprising amount throughout the school district this year. Ketchikan High School looks like it will have about 25 more students than projected, making for fuller classrooms there.
More students mean more per-student allocations from the state. Boyle says that money will pay for the new second-grade teacher at Houghtaling.
The School Board is planning to discuss school enrollment limits at a future meeting this fall. That means setting a cap on the number of students in each class, and preventing families from registering at that school if the class is already at its enrollment limit.
Right now, families can choose any of the five elementary schools they want for their student, no matter where they live. And there is no deadline to register.
Enrollment limits could prevent a situation like the one in Houghtaling's second-grade from happening in the future.