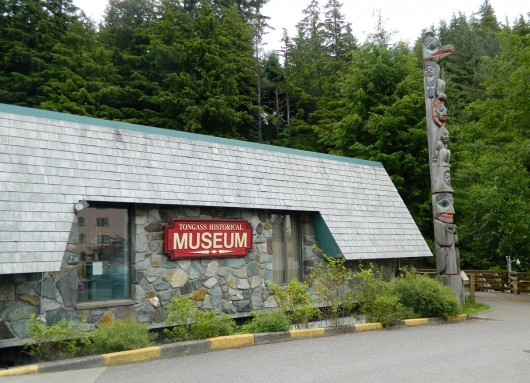 The Ketchikan City Council meets in regular session Thursday, and one of the topics on the agenda is the proposed museum department mission statement and core values.
In a memo to City Manager Karl Amylon, Museum Director Lacey Simpson writes that the proposed mission statement was developed by the Museum Advisory Board with help from staff members.
The mission statement reads "Ketchikan Museums collect, preserve, interpret and creatively share the history and culture of our region to serve, educate, engage and enrich our community."
The core values include providing relevant experiences, protecting the community's heritage, and inspiring a community-wide conversation about local history.
According to a memo from Amylon, developing the mission statement and values is the first step toward creating plans to improve the museum's Centennial Building, which is old and needs work.
The Council also will discuss the 2014 community priority project list to be sent to the governor's office for funding consideration; and a resolution opposing state Ballot Proposition 2, which seeks to legalize marijuana.
A discussion of capping grants to community nonprofit agencies also is on the agenda. It was placed there by Council Member KJ Harris.
The City Council meeting starts at 7 p.m. in Council chambers at City Hall. Public comment will be heard at the start of the meeting.