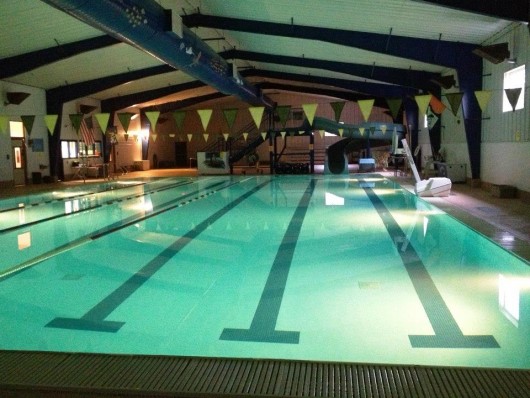 Voters in the City of Craig on Prince of Wales Island will decide this October whether to approve $3 million in bonds to pay for major repairs to the community's pool.
The Craig Aquatic Center was built in 1995, and was paid for through voter-approved bonds. Those bonds are due to expire next summer, but the facility has some pretty significant repair needs.
Craig City Manager Jon Bolling said the city had an architect conduct a condition assessment, which detailed the areas that need the most attention.
"Unfortunately, that includes some of the major components of the pool," he said.
The roof, for example, is in the last stages of its useful life, as are heaters for the aquatic center's three pools. Electronic controls for mechanical and air handling systems need replacement…
"The pool basins themselves need a little bit of work, the pool deck, the lighting. There's actually quite a long list of repairs that the architect recommends," Bolling said.
That long list has an estimated $3 million price tag. So, the Craig City Council decided to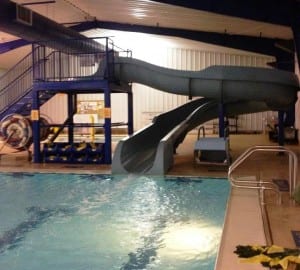 place a bond measure in front of voters. If approved, the bonds should not lead to any changes in current taxes for Craig residents.
"The city will pay off the current pool bond, the one that was approved by voters 20 years ago. That gets paid off in early 2015," Bolling said. "And the source of funds we use to make that payment, if the electorate approves the bond issue, will redirect to making payments on the new bond issue."
Bolling said the aquatic center is a popular facility for Craig, and for residents of other Prince of Wales Island communities. It's used by people who swim for exercise and physical therapy, and for swim lessons for children all over the island.
"We also have the fitness center, and there's also a Jacuzzi tub in the south end of the pool that's popular with a pretty broad range of the public," he said.
Bolling said the city didn't look into the cost of building a new facility, but he guesses it would be quite a bit more expensive than repairing the current Aquatic Center. The pool-repair bond proposition will be on the Oct. 7 City of Craig ballot.