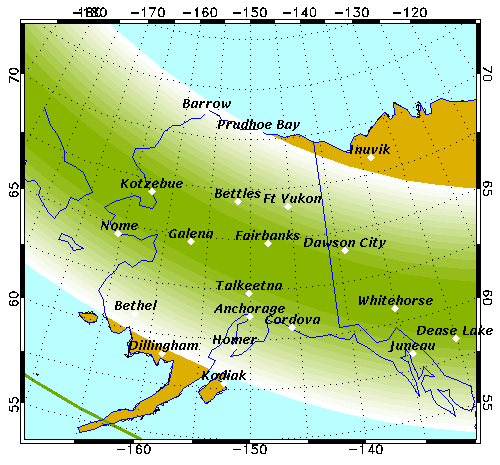 The chances of a Northern Lights viewing are high through the weekend, and Ketchikan is expected to have at least partially clear skies during that time frame.
According to the Alaska Geophysical Institute, there were two solar flares on Tuesday and Wednesday. The effects of those flares reached Earth on Thursday, and are expected to last up to four days.
The National Weather Service predicts partly cloudy skies in the Ketchikan area Friday, with clear skies Saturday through Monday.
The best way to see northern lights is to go somewhere without ambient light from streetlights or houses.