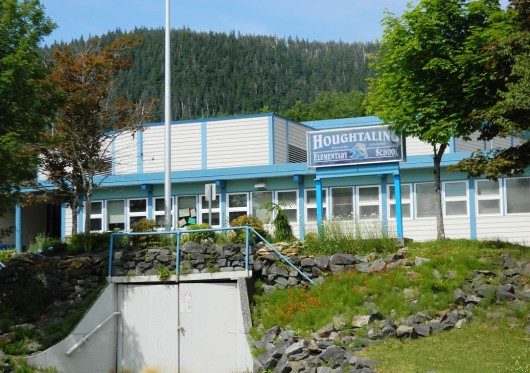 The Ketchikan School Board on Wednesday night will consider new teacher positions at two elementary schools and technology purchases for the Alaska Digital Academy.
Last-minute enrollments at Houghtaling and Point Higgins prompted administration to add a new second-grade classroom at Houghtaling and a new first-grade classroom at Point Higgins.
Board members will decide whether to approve an approximately $62,000 contract with Holly Filyaw at Houghtaling. She has served as a substitute in that second-grade classroom since the beginning of the school year.
Point Higgins dealt with its need for another first-grade teacher by transferring its intervention specialist, Darby Mainardi, to that role. The School Board will decide whether to approve $90,000 for that position.
Superintendent Robert Boyle says Ketchikan's district-wide increase in student enrollment means extra state funding, which will pay for the two additional teachers.
The Alaska Digital Academy is a new online learning initiative for Southeast Alaska based in Ketchikan and funded by a state grant. The School Board will vote on whether to approve about $50,000 for a three-year subscription for the Canvas Learning Management System, and about $50,000 for the purchase of 50 MacBook laptops. The laptops would replace "outdated" computers and be used by Ketchikan students participating in the Digital Learning Academy.
The School Board also will consider a joint agreement with the borough regarding management of the Kayhi emergency generator project. The agreement would give the school district administrative control of borough grant funds to install the backup generator at Kayhi.
The board will look at "wish lists" from each school. The lists include items school staff feel are needed that were not budgeted in FY 15. They mostly consist of technology upgrades, facility renovations, teacher training and professional development.
The School Board meeting is at 6 p.m. Wednesday in the White Cliff building. Public comment will be heard at the start and end of the meeting.