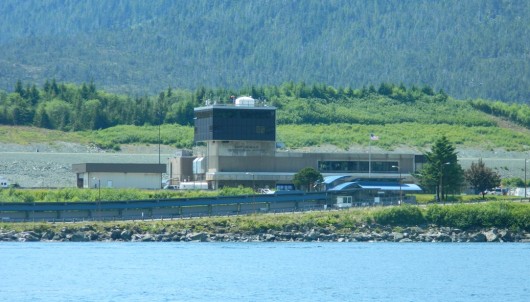 Delta Airlines announced Wednesday that it will launch daily nonstop service next spring to five new destinations, including seasonal service to Ketchikan and Sitka.
The two new Alaska stops will see one daily flight during the busy summer season, starting May 15. Delta expanded into the Juneau market last summer, and plans to continue that seasonal service, as well.
Ketchikan and Sitka's Delta service will be operated by the airline's partner carrier, SkyWest Airlines. This expanded service is part of Delta's move into markets that have been dominated by Seattle-based Alaska Airlines.
The boss of Delta Airlines says his company wants to nearly double its footprint at Alaska Airline's hub, Seattle-Tacoma International Airport. The following is a report from Northwest News Network Correspondent Tom Banse:
Delta Air Lines CEO Richard Anderson visited Seattle last week to discuss expansion plans with airport officials and corporate customers. Afterward, he recorded a message for his employees. Anderson said he wants to acquire 30 gates to operate a global hub. Delta currently uses about 16 airport gates at SeaTac.
"We're making good progress on our discussions to upgrade the facility and to turn Seattle into a huge international gateway for Delta," Anderson said.
The Atlanta-based airline announced no timeline for almost doubling its presence at SeaTac. This comes on the heels of a year that already featured rapid growth by the carrier in this region. Seattle-based Alaska Airlines is also adding service in the Northwest to defend its dominant position.
A call to the Ketchikan International Airport seeking additional information wasn't immediately returned. Here's a link to Wednesday's Delta announcement:
http://news.delta.com/2014-11-19-Delta-adds-Denver-Boise-Sacramento-Ketchikan-and-Sitka-from-Seattle