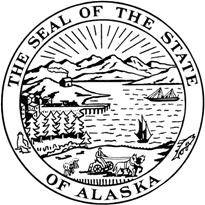 Two Ketchikan residents recently were appointed to two different state boards.
Delores Churchill has been reappointed to the Alaska Native Language Preservation and Advisory Council. She serves on the council as a professional language expert.
Churchill is a master weaver who teaches basketry at the University of Alaska Southeast. She is one of the few remaining speakers of the Haida language, and is a teacher and cultural leader with the Ketchikan Indian Community.
Tomi Marsh of Ketchikan was appointed to a harvester seat on the Alaska Seafood Marketing Institute Board of Directors. ASMI is a public-private partnership between the state and the seafood industry.
Marsh has been commercial fishing since 1981 and has owned and operated the F/V Salvage since 1990. She has fished crab in the Bering Sea and Pribolofs, long-lined in the Aleutians and Gulf of Alaska, and now tenders salmon and various dive fisheries.
Marsh also is president of OceansAlaska, and serves on ASMI's Shellfish Committee.
The local appointments were announced last week by departing Gov. Sean Parnell.