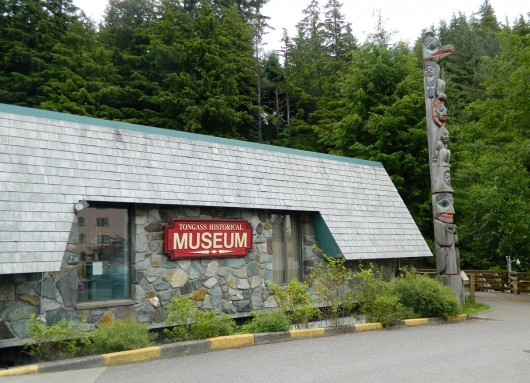 The Ketchikan City Council meets in regular session Thursday, and one of the items on the agenda is an approximately $200,000 contract to replace the Centennial Building roof.
The city-owned building formerly housed the library and museum departments. The library moved into its own building a couple of years ago, so the building now is home to the museum only.
It's been known for a while that the Centennial Building needs a new roof. The City Council budgeted for that work to start next year. However, city officials say the roof work should be done sooner rather than later.
The city received eight bids for the project. Rite Way Roofing of Anchorage submitted the lowest bid, offering to complete the project for about $193,000. The city traditionally adds a 20-percent contingency to all contracts, which will bring the total appropriation to about $222,000.
Also Thursday, the Council will consider approving a 100-percent design contract with PND Engineers for the Thomas Basin seawall project. That contractor has completed 65 percent of the design.
According to a memo from Port and Harbors Director Steve Corporon, the project calls for replacement of failing sections of the retaining wall and promenade, replacement of the approach dock, as well as decking, bullrails and rubrails of the main floats; and replacement of the Stedman and Thomas street gangways. The total construction cost of the project is estimated at $3.9 million.
The Council also will consider approval of the compliance order regarding the city's public water supply. Here is a link to a detailed story on that topic from earlier this week:
https://www.krbd.org/2014/12/01/compliance-ordered-for-ketchikan-water-supply/
Thursday's meeting starts at 7 p.m. in City Council chambers. Public comment will be heard at the start of the meeting.