With only a few days left in regular session for the Alaska Legislature, House District 36 Rep. Dan Ortiz held a teleconference Wednesday evening with constituents in Wrangell and Ketchikan to answer questions and hear concerns.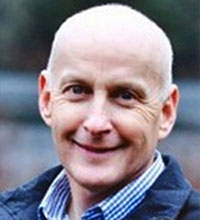 Ortiz started with his own concerns pertaining to the budget. He says he wouldn't sign off on a budget before some funding was restored to education and the ferry system.
Terry Sherer from Wrangell shared concern about the ferry cuts.
"The ferry system is part of the life blood, and a life line of at least Southeast Alaska, if not for those ports of call further up north," he said.
Sherer  himself made two trips from Wrangell to Bellingham on the ferry for medical treatment, and worries budget cuts will cause complications for others like him who cannot fly.
Ortiz says he met with the ferry system director, Mike Neussl, to talk about what services could be restored for what amount. Ortiz says he can't guarantee any money will be restored, but he says cuts to the ferry system are not disproportionate to the Department of Transportation as a whole.
"I do know that there was almost – almost – identical cuts made to the road system and to highways, as was made to the ferry system," he said. "A little bit more to the ferry system, but not a lot more."
Susan Wise-Eagle, also from Wrangell, asked for an update on the Death with Dignity bill. That bill would allow a terminally ill patient with a diagnosis of no more than six months to live the opportunity to request life-ending medication.
Ortiz says there was a lot of emotional testimony on both sides. He says it probably will not make it to the floor for a vote this session, but return for the next session.
No Ketchikan residents participated in the teleconference.
The Legislature's regular session ends Sunday April 19th.