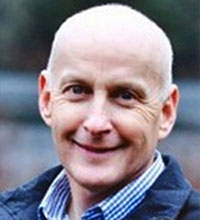 House District 36 Rep. Dan Ortiz is headed back to Juneau on Monday to complete work on the state budget, but there probably won't be much work taking place. At this point, only enough majority lawmakers to convene a "technical session" will return to the state capitol, and they don't plan to actually conduct business.
Whether it's sooner or later, Ortiz said once work does commence, he's ready to negotiate sticking points that are keeping the Legislature from finalizing the budget, such as funding for public education and the Alaska Marine Highway System.
Ortiz said he hopes that discussion happens without too much more delay.
"I'm very much aware and I'm sure everybody across the state is aware, and legislators are aware, that we're keeping people and organizations waiting," he said. "They're trying to find out, what is it that we're going to do?"
The Legislature did approve a budget, but it was underfunded by $3.2 billion. To make up for that deficit, three-quarters of the Legislature needs to agree to use state reserves.
To reach that three-quarter level, the Majority needed support of members not in that caucus. That gives the minority some leverage, and they're using it to try and change some numbers before agreeing to fund the deficit.
"From my perspective and I think the perspective of the overall Independent-Democratic Coalition, we saw some misaligned priorities in that budget," he said. "The budget called for some significant cutbacks to what the governor was requesting for education and at the same time, it had money in there for projects that, to us, don't seem like they were needed or that we can afford at this time."
For example, Ortiz said the $4.2 million annual lease on an Anchorage legislative office building could have been renegotiated. There's also the Susitna Dam project, and an estimated $17 million road extension in Anchorage that Ortiz said many residents there don't even want.
He said that money could be used to reduce cuts elsewhere.
Ortiz is not affiliated with a party, and when he was elected last November, was not invited to join the House Majority. There was some concern over that among constituents, but now, he said, his position in the minority is giving him influence that he wouldn't have had otherwise.
"I'm much more able to advocate for Marine Highway funding from that vantage point that being part of the Majority," he said. "Majority members from Southeast had to vote for a budget that saw some $17 million reduction in Marine Highway funding spending, and they had to vote for that."
And now, the majority needs his vote to fund that budget, which gives him a negotiating tool.
Ortiz said that other years, it probably would be more advantageous to be in the majority. But this session is different, he said, "and it probably will continue to be that way for several years."
While Ortiz said he wants to negotiate more money for schools and ferries, he's not drawing any firm lines. He said he's willing to compromise to find a reasonable agreement with majority members.
"Everything's negotiable. The problem is, you gotta negotiate, you gotta come to the table, and you gotta talk," he said. "And so far, that hasn't happened."
And it's not clear yet when it will happen.