The Ketchikan Gateway Borough Assembly will talk about marijuana and tobacco during its regular Monday meeting.
Borough Manager Dan Bockhorst has drafted comments on a set of proposed regulations
for governing commercial marijuana operations within the State of Alaska.
Borough officials have some concerns about the proposed regulations. For example, the procedures for a local initiative and referendum regarding marijuana are different from other initiative and referendum procedures.
The borough's letter notes that such a difference would cause confusion if voters choose to challenge a locally adopted regulation through the initiative process.
The borough also is concerned about a provision that lets cities within a borough allow commercial marijuana operations, even if the borough has chosen to prohibit it. The letter argues that the provision lacks detail, and needs more explicit language to show the intent. Otherwise, it could be seen as encroaching on the borough's zoning powers.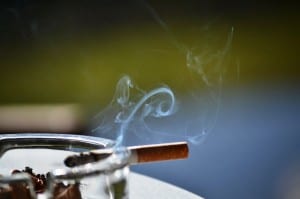 Also Monday, the Assembly will talk again about a proposed tobacco excise tax. The Assembly has rejected the idea on more than one occasion, but the city and the Borough-City Cooperative Relations Committee has kept the issue alive.
The committee proposed an areawide excise tax of $3 per pack of cigarettes and 75 percent of the wholesale cost of other tobacco products. The committee estimates that such a tax would bring in up to $1.2 million a year. About 15 percent of the proceeds would be dedicated to community smoking-cessation efforts. The remainder would be divided between the city and borough governments, based on population.
Bockhorst has two recommended motions for the Assembly to consider. The first would direct borough staff to draft an ordinance based on the committee's recommendations. The second would direct staff to draft an ordinance, with the intent that it would go before local voters for ratification.
Monday's Assembly meeting starts at 5:30 p.m. in Borough Assembly chambers. Public comment will be heard at the start of the meeting.