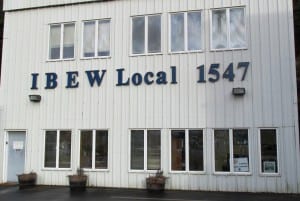 Following an executive session, the Ketchikan City Council voted 6-1 Thursday to approve a new three-year contract with the International Brotherhood of Electrical Workers.
The contract includes a 1.6 percent raise this year, and 2 percent raises for each of the following years. It also reduces the monthly health insurance co-pay to $167. Over the three years, it's estimated the contract will cost the city an additional $340,000.
There was no discussion in open session before the vote. Council Member Dick Coose was the only one who voted against the motion. But, he was joined in his dissent by two more Council members for a related motion.
Traditionally, the City of Ketchikan provides similar pay and insurance adjustments to non-union employees following a successful negotiated agreement with IBEW. That motion passed Thursday, but only after Mayor Lew Williams III broke a tie vote.
Coose, DeAnn Karlson and Judy Zenge voted against the raise for non-union employees. Dave Kiffer, Matt Olsen and KJ Harris voted yes, and Bob Sivertsen abstained because of a conflict.
Again, there was no discussion before the vote.
Also Thursday, the Council unanimously approved a strategic plan for the City of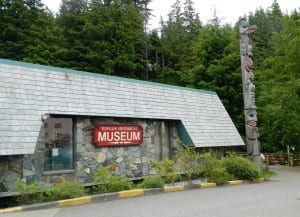 Ketchikan Museum Department, developed by an advisory board that worked closely with museum staff.
Chuck Slagle, one of the advisory board members, says he was the sole dissenting vote when the plan was finalized. While he praised the hard work of his fellow board members, he asked the Council to send the plan back to the advisory board, so that specific numbers and measurable goals could be added.
"That plan, after you read it, you should be able to articulate to your constituents: What value that museum has to the town, and if it's part of the economic engine that tourism plays in this town, what value is has there, as well," he said.
Slagle said he also wants the plan to specify a better Internet presence for Ketchikan's museum.
Council Member Matt Olsen also was on the advisory board. He said a strategic plan is supposed to be flexible, with numbers and goals specified in other documents.
"A strategic plan is a living document," he said. "It's one that you can edit, and can change. It's there to provide direction. And that's what this one does."
The adopted plan targets building and capital improvements, outreach, programs, exhibits, administration, future funding and stewardship of the museum's collection.