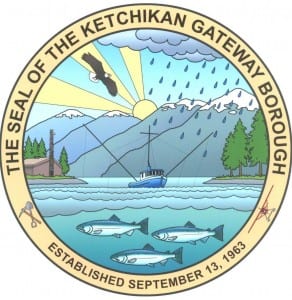 The Ketchikan Gateway Borough Assembly meets Tuesday instead of Monday, because Monday is Labor Day.
On the meeting agenda is an additional $50,000 for K&L Gates, a law firm that is representing the borough in its ongoing lawsuit against the State of Alaska over education funding.
According to the agenda memo, the additional $50,000 will bring the total contract costs to $450,000. The extra funds should pay for legal services through oral arguments in front of the Alaska Supreme Court, scheduled for Sept. 16th in Anchorage.
Also Tuesday, the Assembly will vote on a letter of support to the state Marijuana Control Board, which is working toward establishing regulations for a commercial marijuana industry in Alaska.
Included in the background information for that action item is a memo from borough Planning Director Chris French, who notes that if the state meets all its deadlines, the first applications for marijuana-related business licenses will be accepted on Feb. 24th.
French writes that the local community also should be ready to participate in that process. To that end, he suggests the Assembly consider provisions to borough code allowing local review of applications, and allowing the borough to regulate hours of operation for licensed marijuana establishments.
French also recommends that the borough consider whether a local excise tax will be established, and what kind of zoning rules the borough wants to impose.
French writes that he plans to write draft ordinances for the local Marijuana Advisory Committee to consider before the items come before the Assembly.
Tuesday's Assembly meeting starts at 5:30 p.m. in Borough Assembly chambers at the White Cliff building. Public comment will be heard at the start of the meeting.