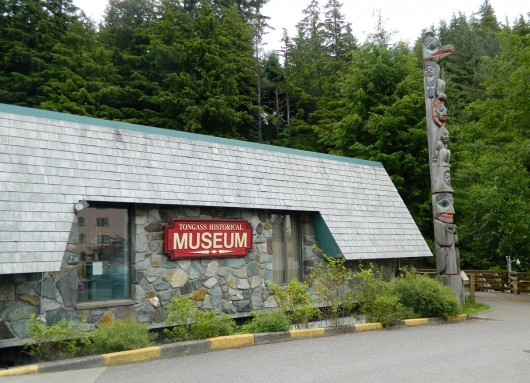 The Ketchikan City Council didn't accept or reject a conceptual design for the planned renovation of the city's Centennial Building. Members instead agreed Thursday they'd like to move forward with improving the heavily-used restrooms, but want more time spent on the rest of the plan.
The plan wasn't endorsed by the Museum Advisory Board, because it shows less exhibit space than previously envisioned, and would move museum offices from the basement to the first floor.
But, the design was recommended for approval by city staff. Council members say they'd like a little more consensus before moving forward.
Here's Council Member Judy Zenge: "When this whole thing first started, I was not 100 percent in favor of doing anything to that museum, as you know. But, having read different things, the priority to me should be more exhibit space. We agreed to spend the money because we wanted to display our exhibits. We wanted to make this a good experience. So, I think the board and staff need to go back and work this out."
The conceptual design plans, from Ketchikan-based Welsh-Whiteley Architects, include a permanent exhibit for Ketchikan's history, a temporary-exhibit gallery, larger bathrooms that meet ADA requirements, space for programs, classes and activities, new offices and storage.
Moving offices to the first floor from the basement was discussed at length Thursday. Council Member Dick Coose said it's a waste of space that should go toward exhibits. But Assistant City Manager David Martin said it's a safety concern.
"At any given point during the season, there is one museum attendant upstairs," he said. "And having one person upstairs is not a secure way to do things. Moving two offices – and the office space themselves is less than 400 square feet – moving those upstairs at this point, with removable partition walls, is not that big of a deal when you're talking about the security aspect of things."
Despite that, the Council still wanted staff and the board to talk more about the issue. Council members did, though, agree that the restrooms need expansion. Museum Director Lacey Simpson told the Council that the museum's public restrooms are used by at least 75,000 people a year.
Also Thursday, the Council voted unanimously to approve an agreement with the City of Saxman to allow carvers to use the old Main Street fire station this winter while the Saxman carving shed is renovated.