Following yesterday's payment of Permanent Fund Dividends, citizens of Ketchikan have been targeted by scams, according to the Ketchikan Police Department.
Ketchikan residents have been contacted by people claiming to be from the Internal Revenue Service. The scammers are asking for bank account information and even passwords to residents' computers.
Police say the IRS does not contact citizens asking for this kind of information. The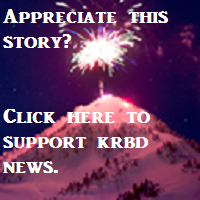 police department warns to never give personal information, including bank account information, over the phone, or let anyone unknown to you have access to your computer.
Police also recommend hanging up on scammers. If you are concerned the IRS may have tried to contact you, that agency's phone number is 1-800-829-0433.