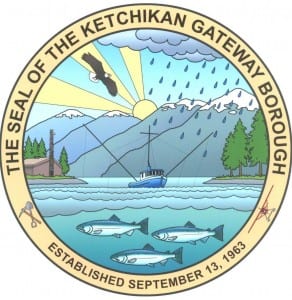 A proposal to change the way the Ketchikan Gateway Borough funds local education has received enough negative feedback that the Assembly member who proposed it wants to postpone the idea indefinitely.
Assembly Member Glen Thompson drafted the plan, which called for taking a portion of the borough's property tax revenue and using it for grants to help pay for whatever state-accredited school local families chose for their children, including homeschooling programs and private schools.
The stated goal was to allow for greater school choice.
The Assembly delayed action on Thompson's proposal until after the Assembly could meet with the Ketchikan School Board to talk in-depth about it. Members also decided to wait until after Tuesday's local election. An Oct. 26th special joint meeting was scheduled.
According to the agenda statement for Monday's regular Assembly meeting, a significant amount of negative comments regarding the proposal have been received.
Thompson says a large portion of the pushback has been from the Ketchikan School Board, candidates who are running for School Board and the education community in general.
"We got a letter that was submitted by the KEA (Ketchikan Education Association),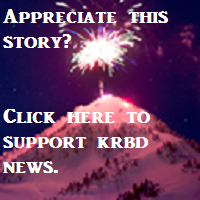 and they said it's blatantly unconstitutional, which I don't believe it is," he said. "But, that type of reaction to it indicated there is an overwhelming negative."
Thompson says he would like more consensus before making that kind of a change.
"It's a fairly radical departure from what we've done in the past and so, with all the pushback we've been getting and also some of the unknowns we have out there, with regards to the state funding, the lawsuit with the Supreme Court and the other things, it's just not a timely thing to be spending a lot of time on," he said.
Therefore, Thompson and borough staff have recommended that the Assembly cancel the Oct. 26 meeting with the School Board, and indefinitely postpone action on the Excellent Education Enhancement proposal.
Thompson says the idea could be brought back in the future.
Also Monday, the Assembly will talk about appealing the state's assessment of taxable property within the borough; and will discuss a resolution urging the State of Alaska to implement a fiscal plan using Permanent Fund earnings to help pay for government.
Monday's meeting starts at 5:30 p.m. in Borough Assembly chambers at the White Cliff building. Public comment will be heard at the start of the meeting.