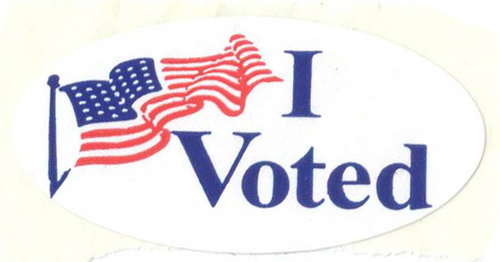 Polls are open Tuesday starting at 7 a.m. for this year's local election.
Voters in Ketchikan can cast their ballots at seven area precincts. Within the City of Ketchikan, people can vote at the Gateway Recreation Center, which is Ketchikan No. 1; The Plaza Mall, which is Ketchikan No. 2; and the Alaska Marine Highway System ferry terminal, Ketchikan No. 3.
On the North End, residents outside of city limits can vote at North Tongass Fire Station 8 and North Tongass Fire Station 6; Saxman residents can cast their ballots at the Saxman Community Center; and South Tongass residents can vote at Fawn Mountain Elementary School.
Boroughwide, voters will be asked to choose two new Ketchikan Gateway Borough Assembly members. The nine people running for those seats are Gabe Duckworth, Trevor Shaw, Kim Hodne, Sheen Davis, Stephen Bradford, Jason Mitchell, Felix Wong, Susan Pickrell and James Schenk.
Also boroughwide, voters will pick three School Board members. Conan Steele is running to retain his seat, and he's joined on the ballot by Misty Archibald, Alma Manabat Parker, Matt Tibbles and Matt Eisenhower.
City of Ketchikan voters will have a couple additional choices to make. Four candidates are running for two full-term seats on the Ketchikan City Council. They are Sam Bergeron, Janalee Gage, Spencer Strassburg and incumbent Bob Sivertsen.
Three people initially filed for a one-year seat also open on the Council, but two of those candidates withdrew, leaving Julie Isom uncontested for that seat.
Running for city mayor are incumbent Lew Williams III and challenger Ed Plute.
Voting precincts will remain open Tuesday through 8 p.m.