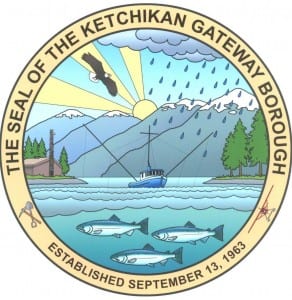 The race for two Ketchikan Gateway Borough Assembly seats wasn't quite resolved at the end of Election Day on Tuesday.
One of the nine candidates, Felix Wong, is the apparent front-runner with 699 votes. He's followed by Stephen Bradford, who received 651; and Susan Pickrell, with 646.
While Wong likely will keep one of the two open seats, the fate of the second seat is too close to call, especially with 358 absentee and questioned ballots to count Wednesday afternoon.
Wong, who is relatively new to town and brand-new to local politics, said he's not sure what he did right in this race.
"I'm just blown away by the level of support and enthusiasm that people shared," he said. "I'm exceptionally grateful for that. Whenever I found someone on the street, they would recognize me and express their support. That was very heartwarming."
Bradford, who has completed a term on the Ketchikan School Board, said he's not ready to celebrate himself, but he's impressed by Wong's success in the race.
"I don't know that congratulations are in order for me yet, but I do want to congratulate Felix," Bradford said. "What a race he ran. It looks like he won almost every precinct. So, congratulations to Felix. I think he'll bring a fresh and interesting perspective to the Borough Assembly."
Pickrell said she'll be interested to see what happens after the canvass board counts all the absentee and questioned ballots Wednesday afternoon. But, she's not going to fret about it.
"Actually, I want to get a good night's sleep and just wait to hear," she said. "Any of the people that were running, I think they'll do a good job for the Borough Assembly."
Next behind the top three candidates was Trevor Shaw, who received 510 votes. Shaw is currently serving on the Ketchikan School Board.
The other candidates for Borough Assembly, and the votes they received as of Tuesday night, are Kim Hodne (272), Sheen Davis (255), James Schenk (209), Gabe Duckworth (173) and James Mitchell (44).
Voter turnout for Tuesday's election totaled 22 percent.
By precinct, Saxman had the highest turnout, with 27 percent. Ketchikan 1 and North Tongass 1 tied for lowest, at 19 percent each.