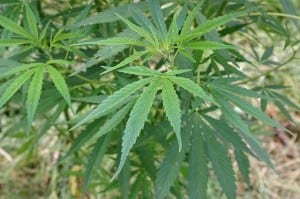 The Ketchikan Gateway Borough Assembly Monday night Monday decided to postpone indefinitely a citizen request to establish at $10 per ounce excise tax on marijuana sold within the Borough. The Assembly also heard an annual report from the Alaska Industrial Development Authority, highlighting activities at the Ketchikan shipyard.
The Assembly met one week later than usual to allow its members to attend the Alaska Municipal League meeting in Anchorage last week.
During last night's meeting, James Hemsath, Director of Project Development and Asset Management for the Alaska Industrial Development and Export Authority provided an annual report to the assembly, highlighting two programs.
Hemsath announced the completion of a capital work program at the shipyard and the awarding of the new state ferry contract to Vigor Alaska's Ketchikan shipyard. Hemsath says while work is going well, there is concern about the state budget situation.
"Really our concerns are reductions in the Marine Highway work and what impacts that might have on work on the shipyard and repair work on the shipyard. We're comfortable with the two ferries, but we're concerned as the owner of the shipyard in terms of what that budget might relate to future work for the shipyard."
He says AIDEA will continue to work with local municipalities and the shipyard to find other opportunities.
"I know there's the Coast Guard here. I know the Coast Guard has gotten new ships that require maintenance and maybe construction. We have made contacts with District 17, some of the folks in Juneau, about having the chance to meet with the Coast Guard and talk about what a manufacturing or repair for the Coast Guard could be at in Ketchikan.
Hemsath says AIDEA is also looking at the Bering Sea fishing vessel replacement program which could bring construction projects to the shipyard.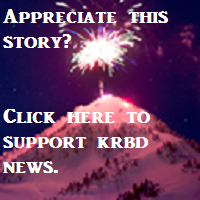 Also on the agenda was a citizen request to establish a $10 per ounce excise tax on marijuana and marijuana products sold in the Borough. The proposal suggests a portion of that money be used for student activity-related travel expenses.
Renee Schofield of Tongass Substance Screening is also a Ketchikan Wellness Coalition task force member. She opposes the commercial sale of marijuana, but says, if it happens, it should be taxed.
"I'd prefer to see it more stringent, higher. 20 dollars. 30 dollars. I don't care what number you put on that. But what I don't want to do is I don't want to connect it to the school travel budget. I don't want to connect positive things that are happening with our community with what I feel is a strong negative."
Schofield says if a tax is going to be used to help kids, it should include all children and should be used for prevention, education and treatment.
Ralph Mirsky proposed the $10 per ounce excise tax. He says he appreciates Schofield's comments and that education was included as part of his proposal.
"The other states that have done this all have money earmarked for youth – Colorado, Washington, Oregon. Even in California where they haven't even voted on it yet, they're proposing in Sacramento a tax for youth programs. So this is not something that I just dreamed up and nobody else is doing. If we're going to legalize this, let's turn lemons into lemonade. Let's do something for these kids."
Mirsky says an excise tax could also help the community as a whole, especially with the state's fiscal challenges.
When the proposal came up for consideration, Assembly member John Harrington made a motion to postpone the request indefinitely.
"We've got a whole lot of questions to answer before we start figuring out how this tax needs to go. When the time comes for establishing a tax I think it's at that time we discuss just how it will be used. I think to do it before then would be premature."
The Assembly voted unanimously to indefinitely postpone the request, but directed staff to include Mirsky's proposal as one possibility if and when a marijuana tax comes before the Assembly. Assembly member Glen Thompson did not attend Monday night's meeting.
The next regularly scheduled meeting of the Ketchikan Gateway Borough Assembly is Monday, December 7th.