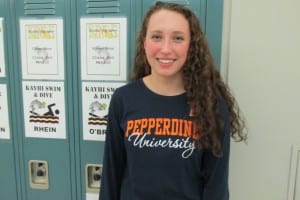 A Ketchikan High School senior has been chosen as one of two delegates representing Alaska in the U.S. Senate Youth Program.
According to the Alaska Department of Education, Kiera O'Brien — who is the Kayhi senior class secretary — and Mat-Su Career and Technical High School senior Lucas Arthur will travel to Washington, D.C., in March.
They'll spend a week there, hearing policy addresses from senators and federal officials, and will meet a U.S. Supreme Court justice. The two also will receive $5,000 scholarships.
Delegates for the annual program are chosen by state officials based on grades, test scores, letters of recommendation and essays. The program was created by the U.S. Senate, and is funded by the Hearst Foundations.