Ketchikan Gateway Borough Assembly members are going to spend a lot of time together Friday and Saturday during the annual policy-setting meeting: A two-day meeting that starts at 9 a.m. each day and continues through the afternoon.
Among the topics on the Friday agenda is discussion of the coming year's financial outlook.
Some revenue "assumptions" compiled by borough staff include: no changes to the property and sales tax rates; a likely decline in revenue from the federal government, including Secure Rural Schools and Payments in Lieu of Taxes; and a decline in revenue from the state.
Expenses, on the other hand, are expected to increase by about 1.5 percent overall.
The Assembly also will talk about the health insurance "Cadillac tax" that's expected to kick in starting in 2020. The health insurance plan offered to borough employees is considered a "Cadillac" plan because of its level of coverage.
According to a borough memo, if the Cadillac tax had been implemented in 2018, as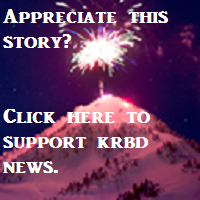 originally scheduled, it would have cost the borough about $310,000, and the borough-run school district about $520,000.
The memo states that borough staff members are working with the health insurance broker to explore ways to reduce or eliminate the Cadillac tax liability.
Also Friday, the Assembly will talk about improvements to athletic fields and user fees for those fields; water and wastewater fund balances; and the fee structure for the North Tongass Service Area.
Saturday's policy meeting is dedicated primarily to education-related issues, and will include members of the Ketchikan School Board.
Among the items on the Saturday agenda are the school district budget, contractual services and in-kind contributions; a capital improvement plan for school facilities; school safety; consolidating the borough and district maintenance departments; and an update on the education funding lawsuit, which is pending a decision by the Alaska Supreme Court.
Each day-long meeting takes place in Borough Assembly chambers at the White Cliff building, and each provides time for public comment.