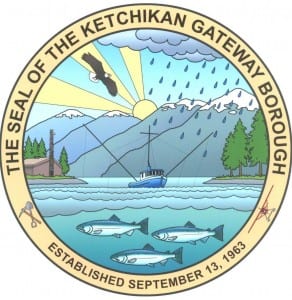 The Ketchikan Gateway Borough Assembly opted on Saturday to not ask the Alaska Supreme Court to reconsider its decision regarding the borough's education funding lawsuit.
On Friday, the Supreme Court released the opinion, which upheld the constitutionality of the state's current education funding system. Friday's opinion reversed a lower court ruling in the borough's favor.
If the borough were to ask for reconsideration, it has until Jan. 19th to file the needed paperwork.
During Saturday's discussion of the issue, members expressed disappointment in the decision. But, Assembly Member Glen Thompson said, they took it as far as they could.
"Whether we agree with the decision, and again, I'm vehemently disappointed and continue to strongly disagree with many aspects of their decision, but that's their job and that's how we do things in the rule of law in this country," he said.
The Supreme Court ruled that the state's required local contribution does not violate the state's constitutional prohibition against dedicated funds, or earmarks. While there was no dissent to that opinion, two justices wrote concurring statements that indicated they might be open to a challenge based on the Constitution's public schools clause, rather than the dedicated funds clause.
Assembly Member Mike Painter said he'd like to hear from the borough's legal counsel on that issue.
"I look at it like: Man, we've put so much money into this thing, we can't quit now," he said. "We've got one more fender to put on the car, and it's cherried out."
But, the Assembly had voted earlier during Saturday's meeting to have the discussion in open forum, rather than executive session, and the borough's attorney for this case, Louisiana Cutler of K&L Gates in Anchorage, said she couldn't provide that kind of advice in public.
Saturday's meeting was part of a two-day policy session for Assembly members to plan for the coming year. Also discussed was the potential need to raise property taxes if the state Legislature chooses to increase the local contribution for education.
Borough Manager Dan Bockhorst says that is probable, considering the state's current fiscal challenges brought on by low oil tax revenue.