A 25-year-old Ketchikan man faces felony burglary, theft and drug charges for allegedly breaking into two homes Monday evening.
According to the Ketchikan Police Department, a report came in at about 5:30 p.m. Monday that two sides of a duplex on Brown Deer Road had been burglarized. Police report that another attempted burglary had taken place earlier Monday afternoon at a Woodside Drive residence.
Police say they developed a suspect and obtained a search warrant for a Buren Road residence, where Tanner Stack lives.
According to police, after they served the warrant, they found a majority of the items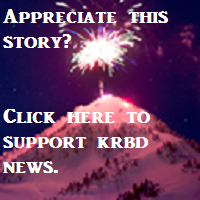 taken in the burglaries, along with a small amount of drugs and drug paraphernalia.
Stack was arrested and charged with two counts each of first-degree burglary and first-degree theft, and two felony drug charges.
According to online court records, Stack was arraigned in Ketchikan District Court on Tuesday, and bail was set at $10,000. His next hearing is Jan. 22.