A 20-year-old Ketchikan man faces three felony charges for allegedly engaging in sex with an elementary-age girl.
According to the criminal complaint filed in court by Ketchikan Police Detective Ryan Hanis, the girl was interviewed by officers and described several sexual acts that took place "on or about" Thursday, Jan. 28.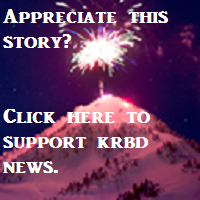 Based on that interview, Adrian Tyrone Olmstead was arrested and charged with first-degree sexual abuse of a minor, an unclassified felony; and second-degree sexual abuse of a minor, a Class B felony.
Olmstead was arraigned Friday afternoon in Ketchikan District Court. Judge Kevin Miller set bail at $20,000.
An attorney status hearing is scheduled for 3 p.m. on Wednesday.