January 28, 2016. Sam Wilson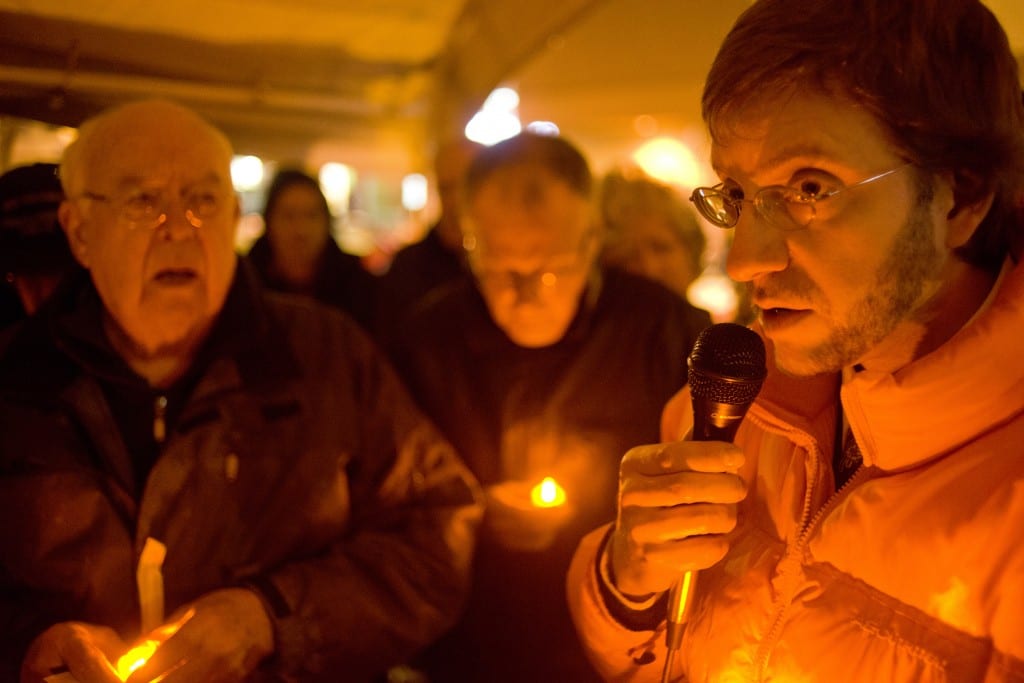 January 28, 2016. Sam Wilson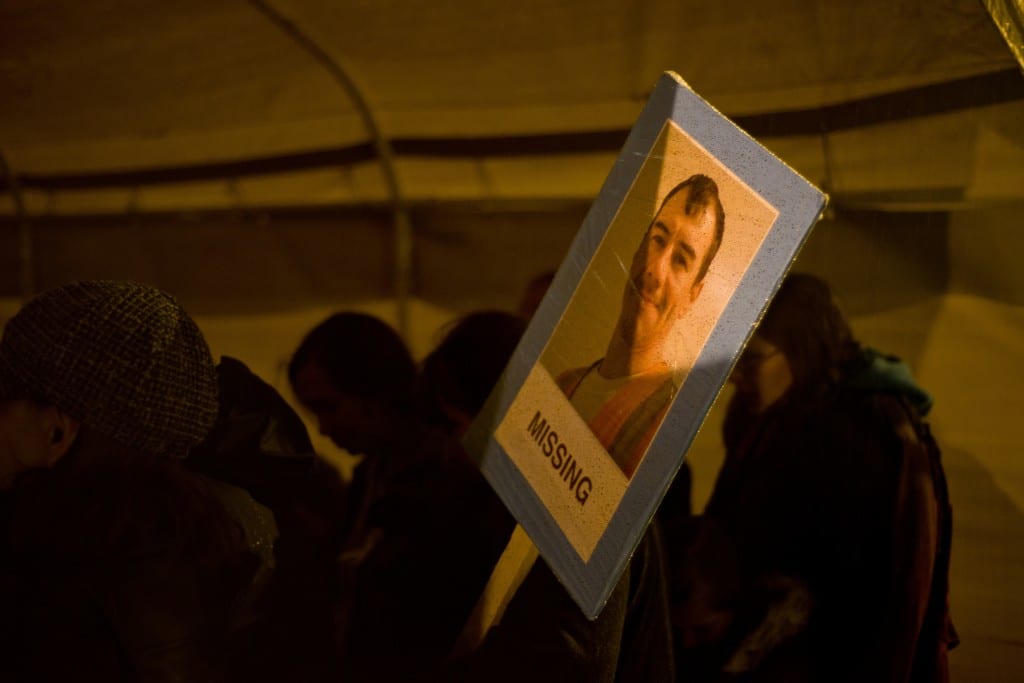 January 28, 2016. Sam Wilson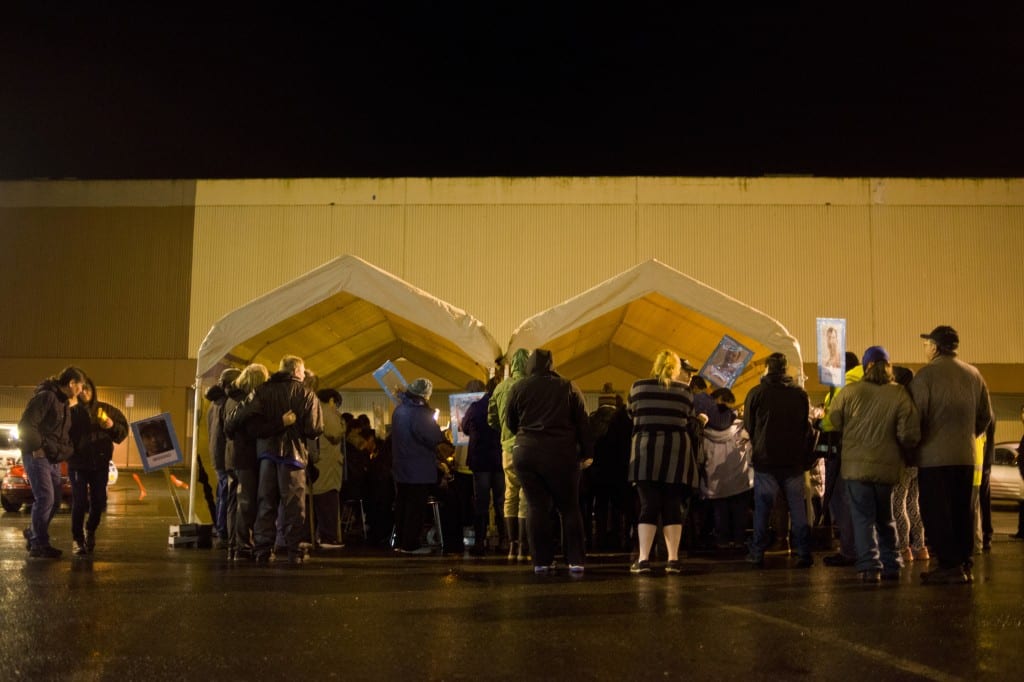 January 28, 2016. Sam Wilson

January 28, 2016. Sam Wilson
Last week, under temporary tents in The Plaza mall parking lot, more than 100 people gathered for a public prayer vigil for local missing people.
Over a month ago, Thomas Booth left a Ketchikan home and went to Safeway, but he didn't come back.  He picked up a money order at Western Union on the afternoon of January 2nd, and that was the last police can confirm.
His is one of three open missing person cases in the city.
Gary Hamilton was reported missing November 7th, 2015, and Roy Banhart was last seen more than a year ago leaving the 49er Bar.
There has been rumors that the cases are related. Deputy Police Chief Josh Dossett said there is no connection between the three of them, but it is unusual to have that many at once.
"I've been here 22-and-a-half years and the chief has been here coming up on 28 years. We've actually never had three open missing person cases at the same time, so this is definitely out of the ordinary."
A hand-painted banner at the vigil read "Missing but not forgotten."  Organizers also handed out yellow ribbons and LED candles. Elders sat in folding chairs and others took shelter from the rain to hear prayers and memories of the missing men.
One church leader read Thomas Booth's favorite Bible passage and the personal annotation he had written alongside it. " Air to breath, water to drink, food to eat, people to love and God to praise. Life can be pretty simple if you break it down to what really is important.
Bert Hamilton said she was very close to her brother, Gary Hamilton, who she reported missing to the police. " When you wake up in the morning your heart is aching and when you go to sleep at night your heart is aching, because you don't know where they are. I know he's in heaven. He couldn't be gone anywhere else. I know he's in heaven. Anybody – anything you know about any of them it would give them such peace to put them to rest."
Vigil goers also remembered Justin Nathan, who went missing on Deer Mountain last November. His case is still open, but is handled by the Alaska state Troopers, because the mountain is outside of city limits.
Roy Banhart's family is in an active court case to declare him deceased. There has been no bank or cell phone activity since he was reported missing. Even so, for police the case is still open.
"If something comes in, we'll track it down and run it to ground, and the opens right now are still open and still active."
Dossett wouldn't comment on whether  any new information came directly from the vigil, but says the public gathering keeps the missing men in people's minds, and he still hopes for new information.