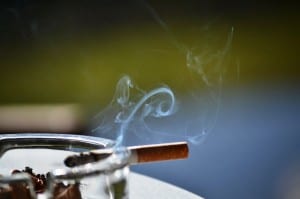 The hotly debated tobacco tax has been resurrected, and will be discussed during Tuesday's Ketchikan Gateway Borough Assembly meeting.
Assembly Member Bill Rotecki placed the item on the agenda for consideration. According to the agenda statement, the proposed ordinance would establish a $2-per-pack excise tax on cigarettes, or 50 percent of the wholesale price of other tobacco products.
The proposed ordinance includes e-cigarettes among the products that would be taxed.
A big difference between this proposed tax and the previous one, which was indefinitely tabled by the Assembly last year, is that the question would go in front of voters for ratification.
According to the proposal, proceeds from the excise tax would go into a tobacco excise tax fund. That would be split between the city and borough governments, as long as the City of Ketchikan doesn't implement its own tobacco tax.
According to Rotecki's proposal, 15 percent of the borough's portion of the tobacco tax would be used to fund tobacco cessation programs. The rest would go toward grants for community nonprofit agencies.
The proposal would not place any restrictions on how the City of Ketchikan could use its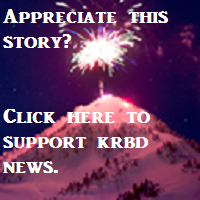 portion of the tobacco tax.
The proposed ordinance will require two votes to pass. If it survives a first reading on Tuesday, it will come back for a public hearing and second vote.
The Assembly meets on Tuesday instead of the usual Monday because of the Presidents Day holiday. The meeting starts at 5:30 p.m. in Borough Assembly chambers, with time for public comment at the start of the meeting.