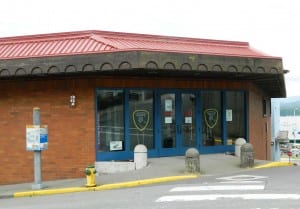 A 42-year-old Ketchikan man has been charged with first-degree theft, a felony, for allegedly taking merchandise from his place of work.
According to the Ketchikan Police Department, a report was received on Feb. 11th from Fastenal, an industrial supply company on Eichner Avenue, alleging that Joseph M. Wurzer had taken about $37,000 worth of merchandise using fictitious accounts.
Police say the thefts were discovered through an internal investigation by the company.
About $18,000 worth of stolen merchandise allegedly was recovered from Wurzer's personal storage unit on Feb. 11th. About a week later, officers executed a search warrant at Wurzer's home.
During that search, police say they found other items from Fastenal with an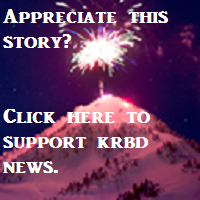 approximate value of $1,600. Another $3,700 worth of merchandise allegedly was recovered from people who had received it from the defendant.
Police say that Wurzer gave away other items from Fastenal, and law enforcement needs to recover that merchandise. Anyone who believes they may have one or more of those items should contact the Ketchikan Police Department.
EDITOR'S NOTE: If you choose to share this post on Facebook, especially through posting a comment, please pay attention to the accompanying photograph. Often, Facebook's programming chooses a photograph from an earlier news story to go along with a shared post. If the photo on your post doesn't match the story, please consider sharing the post from KRBD's Facebook page instead, so there's no confusion as to who has been charged.