Alaska State Troopers are seeking information about a theft in Hydaburg on Prince of Wales Island.
According to troopers, the report states that at some point during the past month,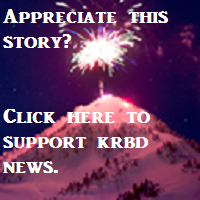 someone stole a 10 horsepower Honda power pack from a storage building in Hydaburg. The small, portable generator is valued at about $3,000.
This investigation is ongoing. Anyone with information about this incident is encouraged to contact Alaska State Troopers on POW at 826-2918.