A handful of entrepreneurs have started the application process to open marijuana businesses in Ketchikan and on Prince of Wales Island.
The State of Alaska Alcohol and Marijuana Control Office is processing five applications in the area, two from Prince of Wales Island and three from Ketchikan.
The proposed POW businesses would be in Coffman Cove and Dolomi Bay. The Ketchikan businesses on the state website are proposed for Herring Bay and Roosevelt Drive.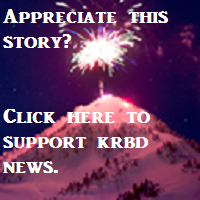 Another proposed Ketchikan marijuana business is not yet listed on the state website. The Ketchikan Gateway Borough Planning Department reports that the proposed business would be on Stedman Street.
The state's list of marijuana license applications is updated every other week, so its information is not always current.
Jason Kolanko submitted two of the three South End license applications. According to the state, his proposals call for a cultivation facility on Rex Allen Drive, and a retail establishment on Powerhouse Road.
Mike Keiser has submitted a license application for a cultivation facility on Roosevelt Drive, according to the state's online list.
The borough Planning Department reports that the proposed Stedman Street business, in the former Thai House restaurant space, calls for selling marijuana and allowing its consumption within the building.
The proposed Dolomi Bay business would be a cultivation facility, according to the state's list. It would be run by Jeremy and Alisa Bolander.
The state lists Brian Wilson and Brian Wilson Jr. on the Coffman Cove public notice. That application is for a cultivation facility on Narwhal Court.