Acting on tips from local residents, Ketchikan Police Department investigators on Sunday arrested three Southcentral residents who had allegedly set up a drug operation at a local hotel.
When officers served the search warrant, they recovered nearly $50,000 worth of drugs, including methamphetamine, heroin and various prescription drugs. Police also seized about $2,200 in cash, along with drug paraphernalia.
Ryan Jackson of Wasilla; and Ryan Earp and Sky Peterson of Anchorage all face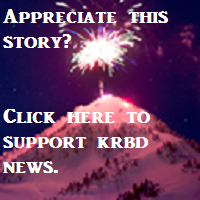 felony drug charges as a result of Sunday's drug bust.
Deputy Police Chief Josh Dossett said the hotel operation was set up in two connecting rooms.
"Basically, they had a lot of the drugs locked up in a safe," he said. "One of the males had the key to the safe in his possession."
Dossett said it took investigators most of the night Sunday to catalogue all the different substances, because there was so much. He said it appears that the drugs were brought to Ketchikan by the three men when they flew into town.
"It wasn't shipped to them separately," he said. "They actually brought it with them."
Dossett said it's risky, but it is possible to get illegal items past airport security checks.
"Depending on where you package it, how you package it, how you hide it, depends on whether or not your bags get searched on the airlines or not," he said.
The three defendants were arraigned on Monday. The 26-year-old Ryan Jackson was charged with five separate counts, according to online court records. His bail was set at $30,000. Ryan Earp, who is 27, also faces five separate charges. His bail is $25,000.
Peterson, 26, was charged with one count. His bail is $7,500.