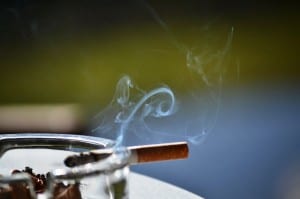 The tobacco tax will come back to the Ketchikan Gateway Borough Assembly yet again on Monday, despite a vote during the last meeting to indefinitely postpone the measure.
Assembly Member Bill Rotecki, who voted in favor of indefinitely postponing the ordinance, submitted a motion to reconsider that decision. His motion to reconsider was seconded by Assembly Member Stephen Bradford.
The ordinance passed narrowly in first reading in February, and a second vote was delayed until the March 21st Assembly meeting. That's when the ordinance was indefinitely postponed in a 5-1 vote.
Bradford was the only vote against postponing the tobacco tax. Assembly Member Felix Wong was absent. Wong has previously supported the idea of a tobacco tax.
On Monday, the Assembly first must vote on whether to reconsider. If reconsideration passes, the next vote will be whether to indefinitely postpone the ordinance. If postponing fails, then the tobacco tax ordinance itself will be up for its second reading.
The tobacco tax ordinance, which was proposed by Assembly Member Rotecki, calls for a $2 per pack tax on cigarettes, or 50 percent of the wholesale cost of other tobacco products. Even if it passes the Assembly, it still would have to go in front of voters in the fall for ratification.
Also on Monday, the Assembly will discuss school funding and how to determine the value of contractual or in-kind services that the borough provides to the Ketchikan School District.
The meeting starts at 5:30 p.m. in Borough Assembly chambers, with time for public comment at the start of the meeting.