Ketchikan-based Taquan Air has bought out one of its local competitors, Promech Air.
In an email sent Monday morning, Taquan Air President & CEO, Brien Salazar announced that the company had completed purchasing Promech Air's Alaskan assets last week.
Promech will continue its Florida operations out of Key West.
Taquan General manager Tory Korn said the two companies started talking last fall. He said the merger will expand Taquan's fleet and allow the company to provide better service.
"We're gonna have some Otters in the fleet now, which can do things that some of our Beavers can't," he said. "So, if we need larger aircraft in the wintertime, we'll have access to that or hauling freight and mail and things like that. But as far as the service we provide year-round, we're still going to be here providing the same service. Hopefully even better than we've been doing."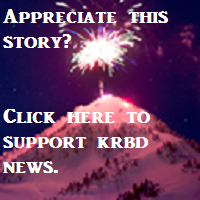 Through the merger, Taquan now has a fleet of 16 planes, including three DeHavilland Otters, one Cessna Supervan Caravan, and 12 DeHavilland Beavers. Previously, Korn said, Taquan operated a fleet of eight Beavers and the Cessna.
Korn says at the end of this summer, the company will determine whether that number of aircraft is appropriate for the market. For the upcoming summer season, Taquan will operate out of its base and Promech's existing terminal. But, Korn says, they plan to eventually combine terminal operations at the Taquan site.
"Having everything out of one location creates some synergies for us that we want to take advantage of," he said.
Taquan also acquired the Promech name, website and phone numbers, but will phase those out and operate solely as Taquan Air. Korn said they do not expect there will be job losses as a result of the purchase.
"We've offered everybody that was currently employed with Promech in Ketchikan an equivalent or very similar position at Taquan," he said. "A lot of the people working for them now at at their maintenance facility at Peninsula Point, and that's now a Taquan facility. So, we want to keep everybody on and working in their current positions. So, our intention, our hope is that they come over and so far, pretty much everybody has."
Korn said the merger will expand Taquan's tourism and charter services.
Taquan now has Promech's contracts for Misty Fjords Flightseeing, Neets Bay Bear Viewing, and the Misty Fjords Cruise and Flight Tour; as well as some long-term charter agreements.
Taquan already offered its own flightseeing services during the summer, in addition to regular flights to and from outlying communities throughout the region.
 This report has been updated to include comments from Tory Korn.