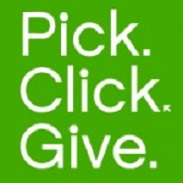 Ketchikan nonprofit organizations have received nearly $24,000 through the state's Pick.Click.Give. program.
The program allows Alaskans to donate part or all of their Permanent Fund Dividends to qualified state nonprofit organizations that have registered for the charitable-giving program.
Nearly 30,000 Alaskans donated through Pick.Click.Give. this year. That's 5.5 percent of the 543,879 people who filed for a 2016 Permanent Fund Dividend.
The total amount pledged statewide is nearly $3.2 million.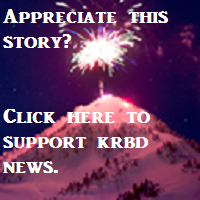 Among the Ketchikan-based nonprofit organizations registered with the program, Ketchikan Humane Society received the most – about $6,700; followed by First City Homeless Services Day Shelter at $3,800.
Below is a list of the local organization that participated in this year's Pick.Click.Give. program, and the amounts donated.
Ketchikan Humane Society – $6,725
First City Homeless Services Day Shelter – $3,800
KRBD – $2,100
Ketchikan Volunteer Rescue Squad – $1,600
First City Players – $1,575
First City Council on Cancer – $1,525
Love In Action – $1,525
Friends of the Ketchikan Public Library – $1,150
Ketchikan Pioneers Home Foundation – $850
Ketchikan Community Foundation – $825
Ketchikan Wellness Coalition – $725
Ketchikan Youth Initiatives – $725
Ketchikan Community Concert Band – $500
UAS Ketchikan – $75
Total: $23,700