Alaska State Troopers are investigating two thefts on Prince of Wales Island.
According to Tuesday's online dispatch, the first report notified Troopers that someone had broken into an RV that was parked at a boat launch in the El Capitan area. Numerous items were taken, with a total approximate value of $1,600.
The second reported theft took place sometime in the past month. According to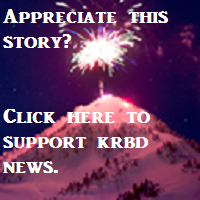 Troopers, someone entered private property in Naukati and stole about $3,000 worth of metal roofing material.
Anyone with information about the two thefts is encouraged to call Alaska State Troopers on POW. The phone number is 826-2918.