The Ketchikan Marijuana Advisory Committee will reconvene Friday for the first time since December to consider some new issues that have come up.
The state started accepting marijuana business license applications in late February, and several Ketchikan-based applications were submitted. Most are for cultivation, although one is for a retail establishment on Stedman Street.
The concern is how these businesses will be able to legally operate if there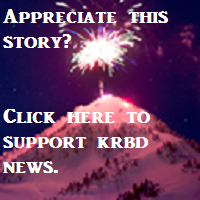 isn't a licensed testing facility in the community. The state requires that all commercial marijuana be tested for potency and safety, and state officials have said that commercially grown pot can be sent by boat or plane to other locations for testing.
However, borough officials have expressed concern that shipping marijuana off-island would violate federal law, because pot remains illegal at the federal level.
One of the items the Marijuana Advisory Committee will consider is amending borough code to require Ketchikan marijuana businesses to have a plan for testing that doesn't violate federal law.
The MAC meeting starts at noon Friday in Borough Assembly chambers. There is time for public comment at the start of the meeting, which will be streamed through the borough's website.